The Erickson Video Collection – Now Streaming
Dr. Jeffrey Zeig's first impression of Milton Erickson in 1973:
"I was seeing someone who I felt had mastered life under really difficult circumstances. It was really hard for him to get dressed, hard for him to eat, hard for him to do some of the common things that are so natural for all of us. And he was transcending his limitations, his pain to talk with me about life and about being a better Jeff Zeig."
---
Milton H. Erickson, MD, had a challenging physical life. He was a brilliant and capable man stuck in body ravaged by disease and deterioration. He endured chronic pain and myriad physical ailments, including muscle weakness and deterioration. But despite his pain and despite his limitations, Erickson dedicated his life to helping others deal with their problems, and he devoted himself to passing along his knowledge and expertise through teaching. He was the quintessential Wounded Healer.
In these videos from the Milton H. Erickson Foundation's archives you will see Erickson in action, demonstrating his innovative therapeutic techniques. He was greatly limited physically, but a powerful and pragmatic force mentally, able to promote dramatic and lasting change in his clients.
In the following video, Erickson focuses on body dysmorphia. This is a prime example of how he took what he gleaned from his own life experience and applied it to help others:
---
Featured Releases
Newest Release
Tailoring Experiential Education
In part three of a Teaching Seminar with Milton Erickson, we continue the development of trance experience in the primary subject. You will encounter the experiential teaching method for which Erickson was renowned.
Lessons Through Arm Levitation
In part two of A Teaching Seminar with Milton Erickson, you will witness how Erickson carefully observed and utilized a student's non-verbal behaviors to developing a trance experience using arm levitation while simultaneously interacting to teach other students. You will see how Dr. Erickson strategically used hypnotic phenomena.
Seeding a Theme
In part one of A Teaching Seminar with Milton Erickson – Seeding a Theme, you will witness Erickson seamlessly planting a seed, connecting the dots, developing a theme, and closing the loop in one class period. You will learn how Erickson conducted dissociation through the tempo, content and tone of his words.
Dr. Erickson's Approach to Cancer Pain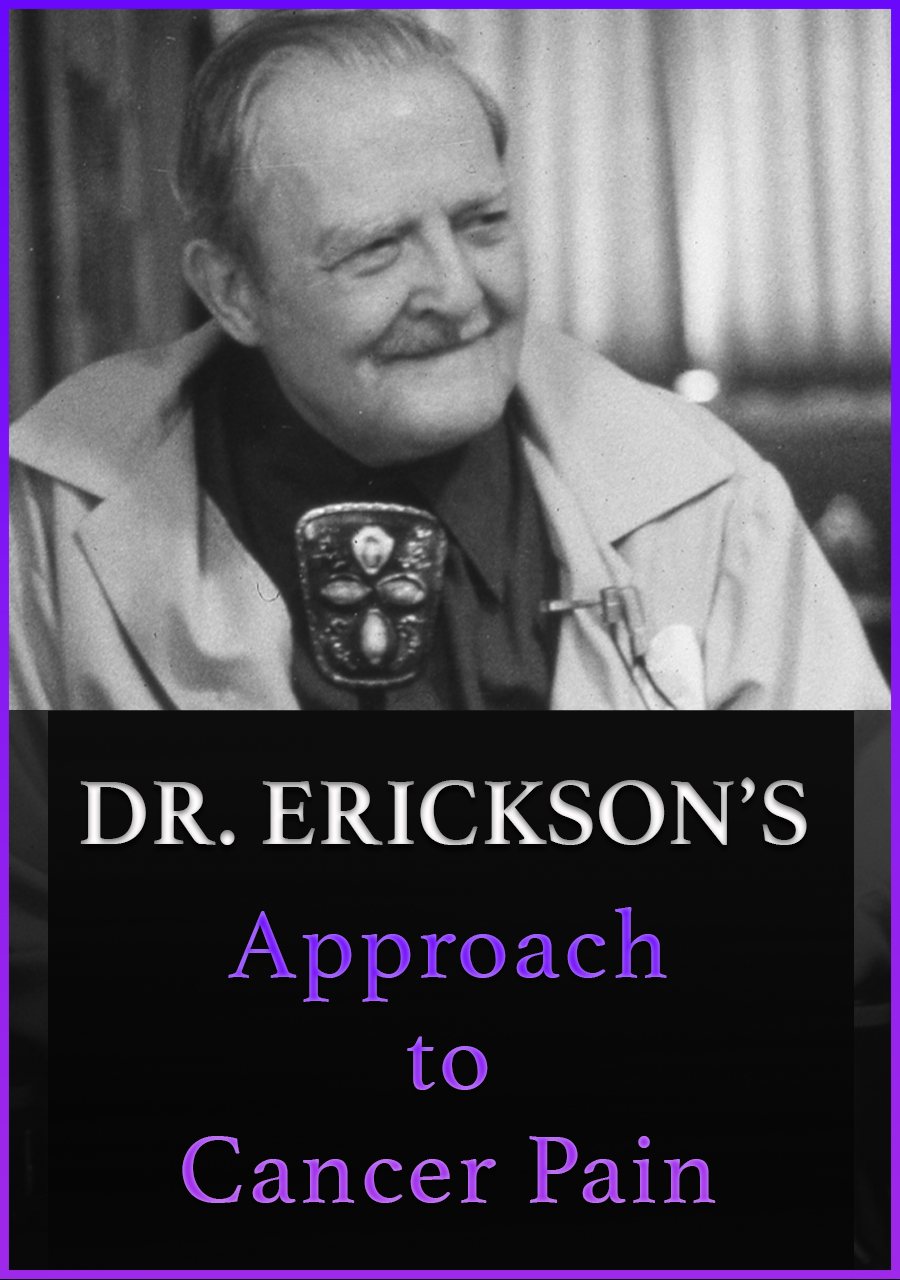 This video features three separate cases, but all demonstrate Erickson's fundamental method of utilization. Utilization is the foundation of solutions to all problems, and it is a philosophy of living which was central Erickson's life and work as a therapist.
Dr. Erickson and Three Cases of Trauma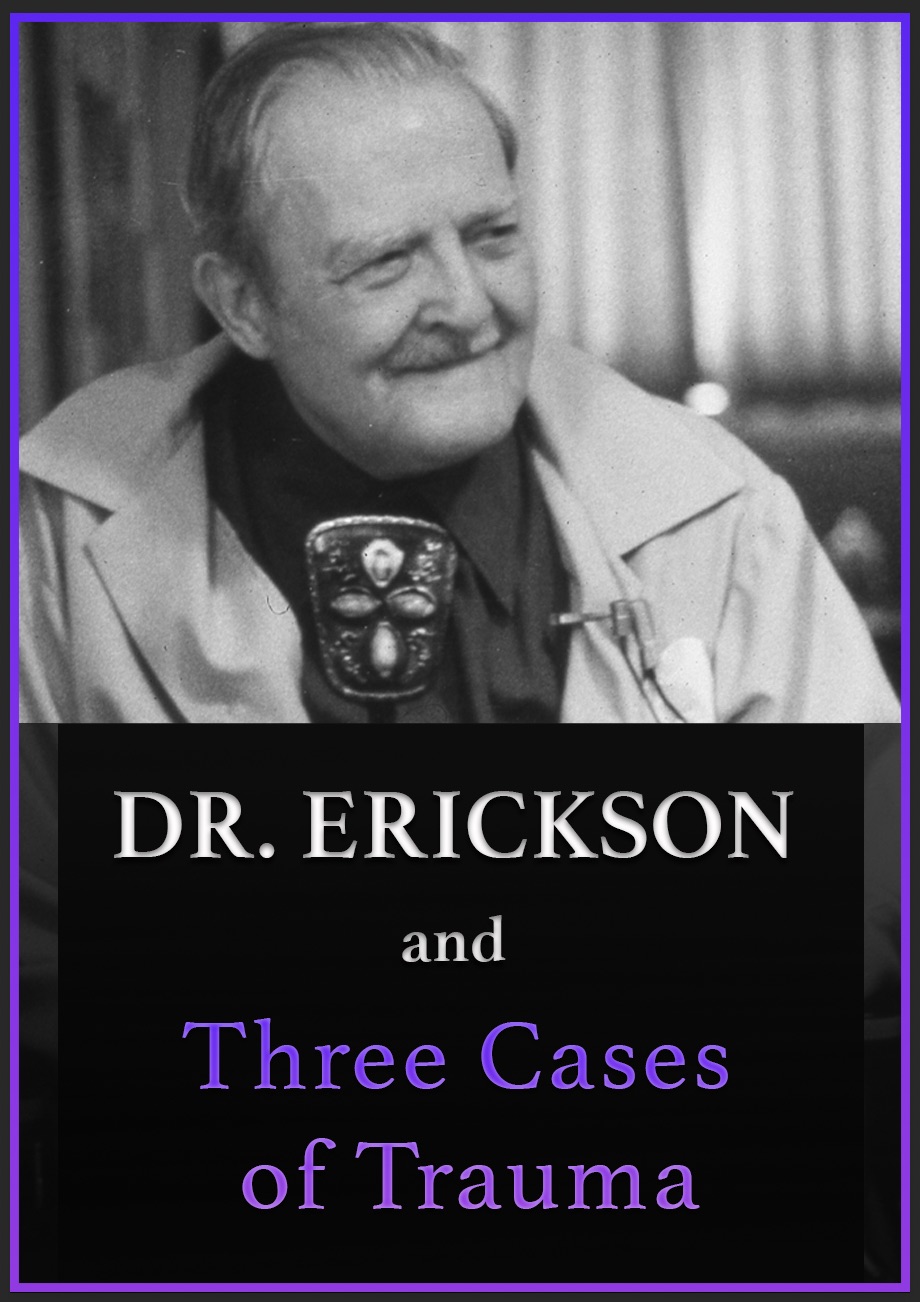 This video presents three cases dealing primarily with trauma. And in each of these cases, there is hidden meaning. Erickson demonstrates how to take "extraneous" information provided by the client, and insightfully extrapolate the true meaning for therapeutic effect.
Dr. Erickson and A Case of Anorexia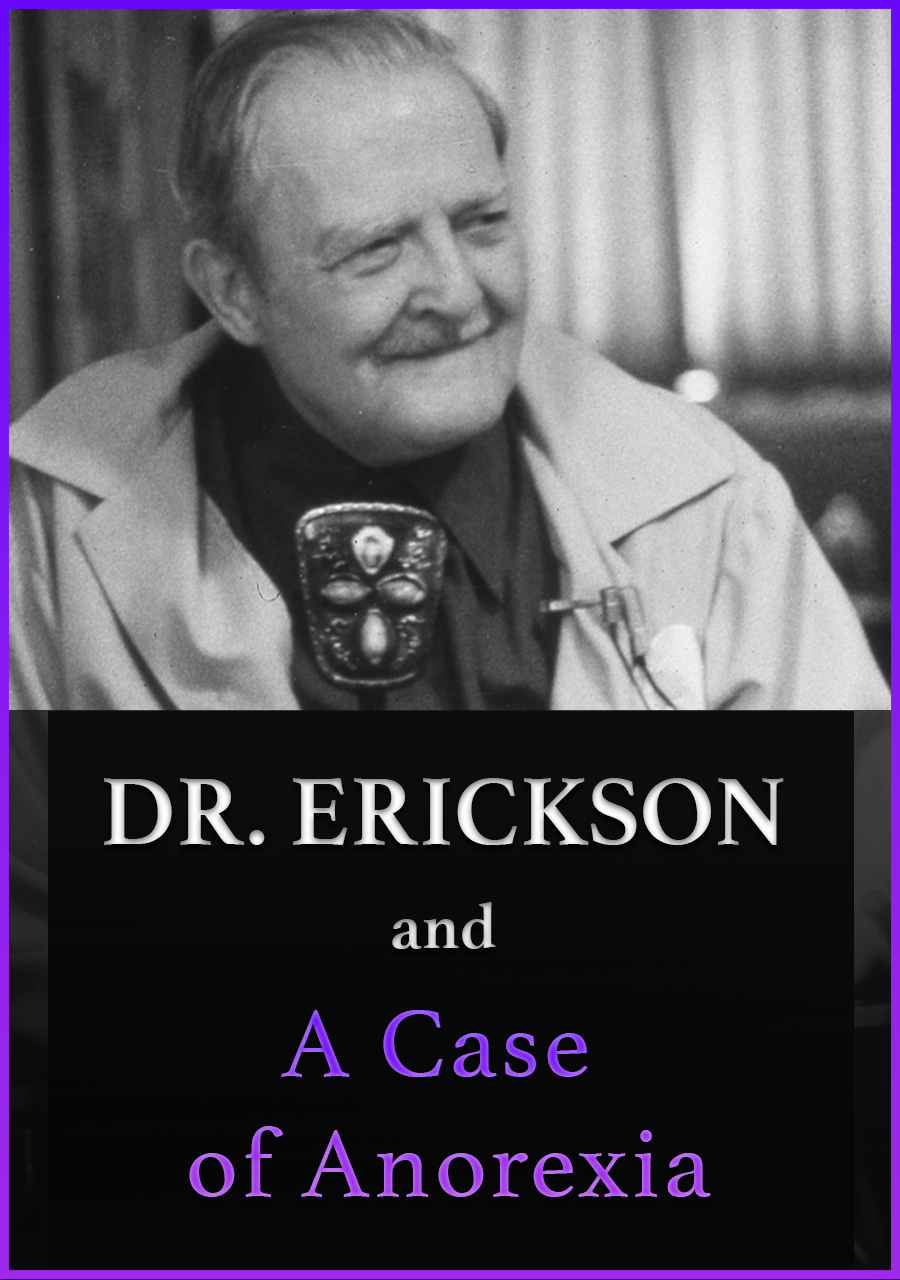 Here you will see Erickson's unusual way of treating anorexia. Erickson described himself as a person who has an iron fist, but a velvet glove. He knew when it was right to be firm, to be disciplined, and even to be assertive in work with a client.
---
Where can I learn more?
We hope you have enjoyed these Erickson case videos. If you missed seeing the first video — Strategic Psychotherapy for Weight Control — watch below or find it on our YouTube channel.
These videos are the first installment of a series of Erickson videos that will be available for graduate students and professionals. To keep the spirit of Dr. Erickson alive in the 21st century, we will be rolling out many more videos (some unseen since their recording date) for our Erickson Streaming Video Collection.
---
Interested in seeing more?
Thank you for your continued support of The Milton H. Erickson Foundation.